Metal & Steel Framing, Studs, & Track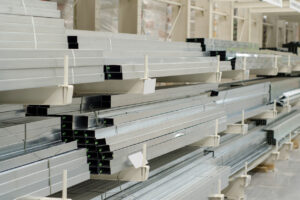 Steel framing is a key component for many construction applications. L&W Supply stocks cold-formed steel framing products ranging from 25 gauge to 12 gauge in various lengths and widths to meet any of your job requirements. These products are sourced from several well-known and respected manufacturers.
Drywall Studs & Track
Structural Studs & Track
Shaftwall Products
Framing Clips & Accessories
Curved Wall Framing Products
L&W Supply has the resources to put together a custom package for your next job. If you're looking for metal and steel framing solutions, contact your local L&W Supply branch today.
Brands We Carry
Steel Framing, Studs, & Track from: