L&W Supply Names 44 New Managing Partners in 2023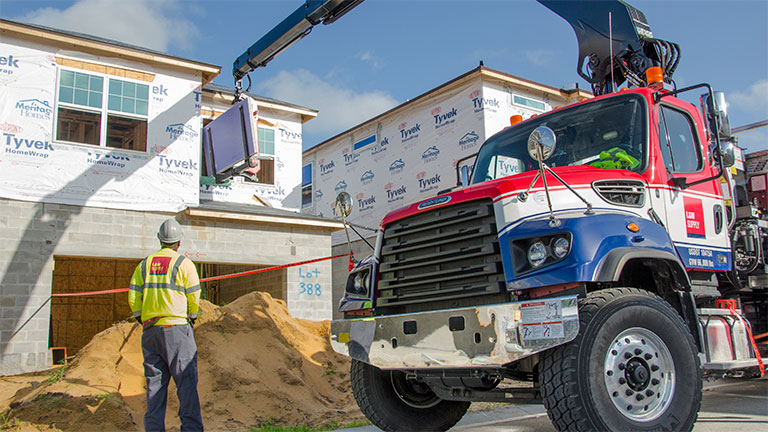 CHICAGO, IL — August 10, 2023 — L&W Supply, a nationwide distributor of interior building materials and construction supplies, has announced the induction of 44 branch managers into its Managing Partner Program. The designation is the highest level of achievement among the company's branch managers and places them in a distinguished position of leadership at L&W Supply.
To be selected as a managing partner, branch managers must meet rigorous standards in the following areas:
Customer satisfaction
Associate development
Branch performance
Safety compliance
Community development
"We're excited to welcome 44 new branch managers into our Managing Partner Program," says Dan Piché, president of L&W Supply. "This group truly embodies the excellence we strive for at L&W Supply. Their leadership and expertise will be essential to our ongoing success serving contractors and providing invaluable mentorship to our teams."
L&W Supply's 2023 managing partner inductees are:
These managers will take on crucial new responsibilities within L&W Supply while continuing to oversee their local branches.
---
About L&W Supply
Since 1971, L&W Supply has been recognized as a world-class interior products company and is one of the nation's largest distributors of wallboard, suspended ceiling systems, steel studs, joint treatment, insulation, fasteners and related building products. L&W Supply was acquired by ABC Supply in November 2016. Headquartered in Chicago, Illinois, L&W Supply operates over 250 branches in 42 states.
About ABC Supply
ABC Supply Co., Inc. is the largest wholesale distributor of roofing and other select exterior and interior building products in North America. Since its founding in 1982, ABC Supply's sole focus has been serving professional contractors and "making it easy" for them to do their jobs by offering the products, support and services they need. Headquartered in Beloit, Wisconsin, ABC Supply has over 900 locations across the U.S. and Canada. More information is available at www.abcsupply.com.
---
For Immediate Release
Contact:
Becca Vollmer
(608) 204-9441
[email protected]@hiebing.com