L&W Supply Acquires D&E Supply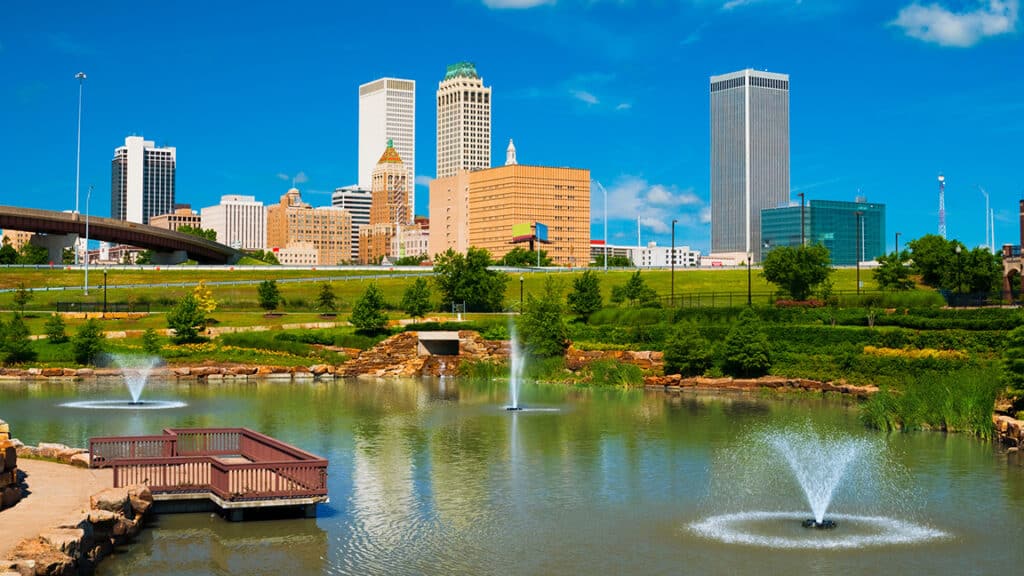 Acquisition adds second location for the company in Tulsa, Oklahoma
CHICAGO, IL — October 2, 2023 — L&W Supply Corporation has completed the acquisition of D&E Supply, located at 4401 S 93rd East Avenue in Tulsa, Oklahoma. The new location is L&W
Supply's fourth branch in Oklahoma and second branch in the Tulsa area.
D&E Supply was founded in 2010 in Tulsa. The company has been dedicated to providing great customer service from day one, priding itself on delivering orders accurately and on time. The
experienced team with D&E Supply will join the L&W Supply team as part of this acquisition, providing a seamless transition for existing customers.
"We are excited to welcome the D&E Supply associates to the L&W Supply family," said L&W Supply President Dan Piché. "With the addition of this second location in the Tulsa market, we
look forward to providing even greater levels of support to contractors and builders in the area, giving them the tools they need to grow their business."
To learn more about its products and services online or click here to find your nearest location.
---
About L&W Supply
Since 1971, L&W Supply has been recognized as a world-class interior products company and is one of the nation's largest distributors of wallboard, suspended ceiling systems, steel studs, joint treatment, insulation, fasteners and related building products. L&W Supply was acquired by ABC Supply in November 2016. Headquartered in Chicago, Illinois, L&W Supply operates over 250 branches in 42 states.
About ABC Supply
ABC Supply Co., Inc. is the largest wholesale distributor of roofing and other select exterior and interior building products in North America. Since its founding in 1982, ABC Supply's sole focus has been serving professional contractors and "making it easy" for them to do their jobs by offering the products, support and services they need. Headquartered in Beloit, Wisconsin, ABC Supply has over 900 locations across the U.S. and Canada. More information is available at www.abcsupply.com.
---
For Immediate Release
Contact:
Ana Medina
(608) 210-4883
[email protected]